Use the One More Way™ Search Engine Powered by Google™ to find the disability information that you need.

Learn about Tele-seminars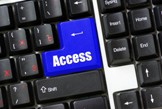 The One More Way collaborative is a participant driven portal attracting more than one million job seekers with disabilities, HR and VR professionals annually. Our popular "Learn at Your Desk Teleseminars" are brought to you in part by The Sierra Group, Inc. and our Executive Sponsors including:

---

---
Career Opportunities for Students with Disabilities (COSD)

---

---

---

---
Connecticut Business Leadership Network

---

---
Disability Friendly Business Certification Program

---

---

---

---
Florida Business Leadership Network

---

---
Job Accommodation Network (JAN)

---
New Jersey Business Leadership Network

---
NY City Business Leadership Network

---
NY City Mayor's Office for People with Disabilities

---
OPERATION IMPACT

---
Office of Disability Employment Policy (ODEP)

---
Ohio Business Leadership Network

---
PA Business Leadership Network

---

---

---

---

---
Twenty-First Century Group, Inc.

---

---

---
United States Department of Labor (DOL)

---
Zarwin. Baum.DeVito. Kaplan. Schaer. Toddy. P.C. Attorneys At Law

---
Special thanks also go out to our debut attendees and supporters including individuals from:
Villanova University, Towers Perrin, RBC Wealth Management, Prudential Insurance, Recruit Military, Washington Mutual, United Collection Bureau,  US Department of Veteran Affairs, US Department of Labor, Fairfax-Falls Church Community Services Board, Ernst & Young, Enable America, Washington Mutual, the Philadelphia Mayor's Commission on People with Disabilities, Project EARN, Cessi, Inc., US House of Representatives - Committee on Veterans' Affairs, Walmart, Inc., JarrettWagner Group, National Institute of Health, United Spinal Association, Mass Mutual Financial Group, American Legion, Easter Seals, CVS Pharmacy, Independence Blue Cross, Temple University – Institute on Disability, US Department of Defense, SunTrust Bank, United States Business Leader Network, Pennsylvania Business Leadership Network, US Department of Transportation, Hire Heroes USA, US Senate Committee on Health –Education - Labor & Pension, Liberty Resources, and The Adults with Developmental Disabilities ADD Group.
Become a sponsor of the One More Way Collaborative today!
Your organization will be FEATURED among the other champions who have come together to support MORE opportunities for businesses to connect with Job Seekers with disabilities, starting with Veterans!
As a SPONSOR of the national One More Way collaborative your organization will receive a variety of benefits including the following:
A featured  sponsor LINK on The Sierra Group Foundation's family of web portals including:
www.onemoreway.org
www.sierragroupfoundation.org
www.employmentIncentives.org
Email distribution and web exposure to more than one million participating Employment Incentives contacts
Email to over a million national contacts to be distributed by our current supporters.
---
Contact us for information on becoming a One More Way collaborative sponsor.
Call us at:
1-888-492-2402
Email us at:
member@onemoreway.org
Write to us at:
The Sierra Group Foundation
One More Way Project
588 N. Gulph Road, Suite 110
King of Prussia, PA 19406
---
One More Way™ is an 'open source' program of The Sierra Group Foundation, a 501C(3) non-profit organization dedicated to driving up employment for Americans with Disabilities, including veterans.
---