Use the One More Way™ Search Engine Powered by Google™ to find the disability information that you need.

Learn about Tele-seminars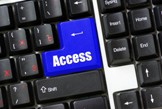 This is the official accessibility statement for onemoreway.org
If you have any questions or comments, please e-mail us at member@onemoreway.org.
---
Document Types
Throughout the site, we have linked to various documents for information and resources. Some of the documents are in Microsoft Word format and others in Adobe PDF. For the most part, these documents will open in a new browser window.

For the items in Adobe PDF format. You will need Adobe Reader installed on your computer to read the files. If you do not have Adobe Reader, you can download a copy of Adobe Reader from the Adobe web site.
For Microsoft Word documents you can download the free Word Viewer.
You can download the documents to your hard drive by right clicking on the file name and choosing "save target as" from the menu.
Feel free to contact us if you would like any of these documents in an alternative format.
---
Standards compliance
Most pages validate as XHTML 1.0 Transitional and our Cascading Style Sheets validate as CSS2.
The pages comply with all guidelines of the W3 Web Content Accessibility Guidelines.
We make an attempt to label tables with captions and summaries to allow screen readers to render the table intelligently.
---
Navigation aids
The main content is after the navigation links in the source code. Therefore we created a "skip to navigation links" link (access key 0) to skip to the main content. This link is visible to screenreaders and to sighted users that tab through the web site.
All pages have home and copyright links to aid navigation in text-only browsers and screen readers.
We make an attempt to label tables with captions and summaries to allow screen readers to render the table intelligently.
All pages include a search box .
---
Links
Whenever possible, links are written in a manner that will make sense when read out of context. Many browsers (such as JAWS, Home Page Reader, Lynx, and Opera) can extract the list of links on a page and allow the user to browse the list separately from the page.
There are no "javascript:" pseudo-links. All links can be followed in any browser, even if scripting is turned off.
There are no links that open new windows without warning.
Many links have title attributes which describe the link in greater detail, unless the text of the link already fully describes the target (such as the headline of an article).
---
Images
All content images used include descriptive ALT attributes. Purely decorative graphics include null ALT attributes.
---
Visual design
This site uses cascading style sheets and div tags for visual layout. Even if your browser or browsing device does not support style sheets, the content of each page should still be readable.
This site uses percentage font sizes, compatible with the user-specified "text size" option in visual browsers.
---
Accessibility references
---
Accessibility software and services
Call us at:
1-888-492-2402
Email us at:
member@onemoreway.org
Write to us at:
The Sierra Group Foundation
One More Way Project
588 N. Gulph Road, Suite 110
King of Prussia, PA 19406
---
One More Way™ is an 'open source' program of The Sierra Group Foundation, a 501C(3) non-profit organization dedicated to driving up employment for Americans with Disabilities, including veterans.
---